Annual Golf Tourney Sponsorship Form
Join the Iowa League of Cities on Friday, June 17 at Otter Creek Golf Course in Ankeny
for the fourth annual Iowa League of Cities Golf Tourney, a fundraiser for the Tim Shields Endowment Fund.
Latest Publications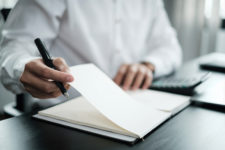 Tax Increment Financing (TIF) is a tool cities can use to enhance a wide range of development efforts. Find helpful information regarding this topic.
This publication is designed to assist cities begin their annual budget process. Learn about revenues, expenditures, legislation and other budget issues.