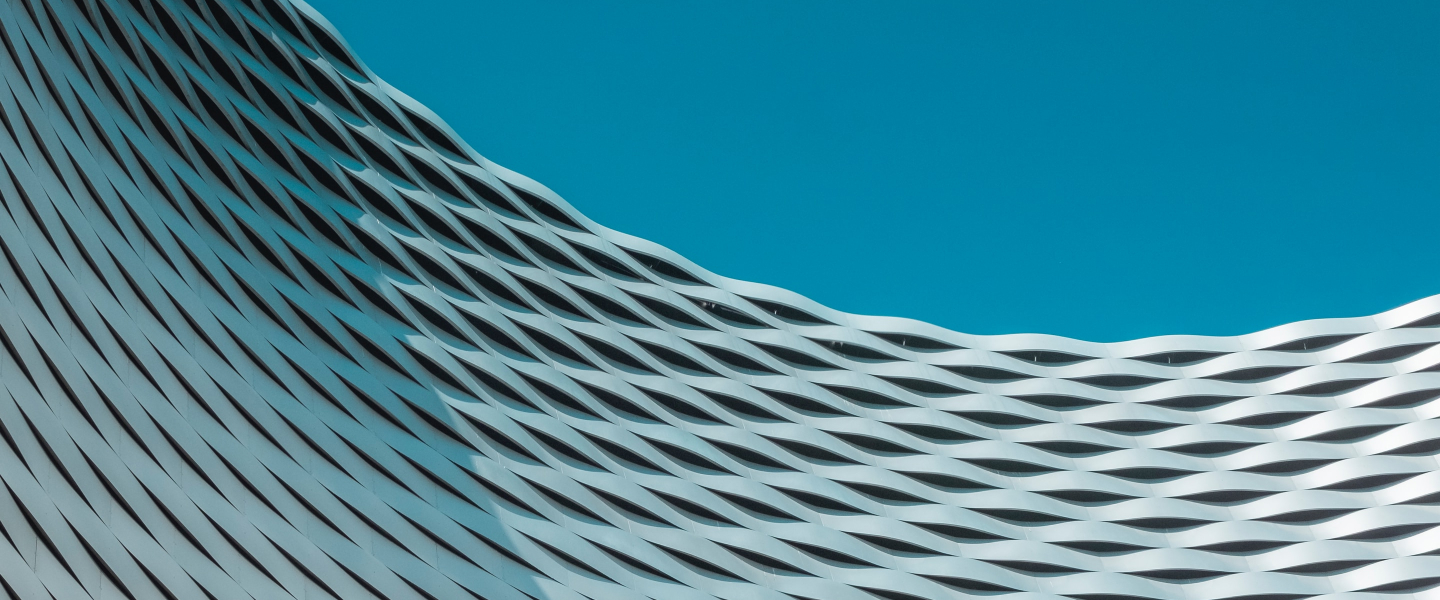 | Listing Type | Title | Posting For | Posting Start & End Dates | |
| --- | --- | --- | --- | --- |
| Wanted | open position-City of Onawa | City of Onawa | 12/8/2022-12/31/2023 | |
| Positions Available | Ems Adminstrator | City of Tama | 01/05/2023 - 05/31/2023 | |
| Positions Available | Currently Hourly Streets Job Openings | City of Iowa City | 01/11/2023 - 07/01/2023 | |
| Positions Available | Current Parks & Forestry Hourly Job Openings | City of Iowa City | 01/11/2023 - 07/01/2023 | |
| Positions Available | Hourly Water Distribution Worker | City of Iowa City | 01/11/2023 - 07/01/2023 | |
| Positions Available | 2023 Seasonal Lifeguards | City of Ankeny | 01/19/2023 - 07/30/2023 | |
| Positions Available | 2023 Aquatics Seasonal Positions | City of Ankeny | 01/19/2023 - 07/30/2023 | |
| Positions Available | Mass Transit Operator | City of Iowa City | 02/08/2023 - 07/01/2023 | |
| Positions Available | GoPolkCity Executive Director | GoPolkCity | 03/06/2023 - 05/31/2023 | |
| Positions Available | Public Works Director | City of Webster City | 03/31/2023 - 05/31/2023 | |
| Positions Available | Mass Transit Operator | City of Iowa City | 04/03/2023 - 08/01/2023 | |
| Positions Available | Civil Engineer I or Civil Engineer II | West Des Moines Water Works | 04/06/2023 - 05/31/2023 | |
| Positions Available | Laborer - Sports Complex - 4 Month | City of Ankeny | 04/20/2023 - 05/29/2023 | |
| Notices | Potter Creek Interceptor Sewer | City of Tiffin | 04/24/2023 - 06/01/2023 | |
| Positions Available | City Manager | City of Denison | 04/24/2023 - 06/02/2023 | |
| Positions Available | Docent/Tour Guide | Historical Society of Marshall County | 04/25/2023 - 06/01/2023 | |
| Positions Available | City Administrator - City of Sheboygan, WI | City of Sheboygan | 04/26/2023 - 05/30/2023 | |
| Positions Available | Planning & Zoning Administrator | Cerro Gordo County | 04/28/2023 - 06/01/2023 | |
| Positions Available | Finance Director | City of Cedar Rapids | 04/28/2023 - 05/31/2023 | |
| Notices | Notice to Bidders - City of Ames Water Treatment Plant Distributed Antenna System Project | City of Ames | 05/01/2023 - 05/31/2023 | |
| RFP/RFQs | Tuckpointing Services at Library | City of Indianola | 05/01/2023 - 05/31/2023 | |
| Notices | Monticello Wastewater Treatment Facility Improvements | City of Monticello | 05/02/2023 - 06/01/2023 | |
| Notices | Cirksena Park Project - Notice to Bidders | City of Clive | 05/02/2023 - 05/31/2023 | |
| Positions Available | City Administrator | City of Chatfield, MN | 05/02/2023 - 05/30/2023 | |
| Notices | 2023 Creekside Park Improvements | City of Ankeny | 05/03/2023 - 06/05/2023 | |
| Notices | Delaware Ground Storage Reservoir Rehabilitation | City of Ankeny | 05/03/2023 - 06/05/2023 | |
| Positions Available | Senior Engineering Technicians - 2 positions | City of Grimes | 05/03/2023 - 06/04/2023 | |
| Notices | Riverside Drive Pedestrian Improvements Project | City of Iowa City | 05/04/2023 - 05/30/2023 | |
| Positions Available | Full Time Police Officer | Belle Plaine Police Dept. | 05/04/2023 - 06/04/2023 | |
| Notices | WWTP Liner Replacement | Elgin | 05/04/2023 - 05/31/2023 | |
| Positions Available | Springfield City Manager/EDA Director | City of Springfield | 05/04/2023 - 06/02/2023 | |
| Notices | 69 / 13.2 New Power Transformer | Atlantic Municipal Utilities | 05/04/2023 - 06/09/2023 | |
| Positions Available | City of Pella- Finance Director | City of Pella | 05/05/2023 - 06/07/2023 | |
| Notices | Central Service Area Wastewater Collection System Rehabilitation | City of Monona | 05/05/2023 - 05/31/2023 | |
| Notices | Clarke County Conservation Education Building | City of Osceola | 05/05/2023 - 05/30/2023 | |
| Positions Available | Human Resources Director | Beltrami County, MN | 05/08/2023 - 06/06/2023 | |
| Notices | LOCAL COMMUNITIES' ZONING DECISIONS ON SOLAR SYSTEMS: a $35 research survey | Research, Iowa State University researcher team | 05/09/2023 - 06/30/2023 | |
| Notices | Notice to Bidders for Sanitary Sewer Extension - Lenox, IA | Lenox | 05/09/2023 - 06/09/2023 | |
| Notices | Prairie Estates Phase 2 Pond Outlet | City of Pocahontas | 05/09/2023 - 06/01/2023 | |
| Positions Available | Accountant | City of Ottumwa IA | 05/09/2023 - 07/01/2023 | |
| Positions Available | Maintenance Worker II – Wastewater Treatment | City of Iowa City | 05/09/2023 - 05/31/2023 | |
| Positions Available | City Clerk - City of Madrid | City of Madrid | 05/10/2023 - 06/09/2023 | |
| Notices | Notice to Bidders for 2023 Water Distribution System Improvements, Div 2 - Water Meters - Henderson, IA | Henderson | 05/10/2023 - 06/08/2023 | |
| Positions Available | City Administrator | City of Maple Plain, MN | 05/10/2023 - 06/06/2023 | |
| Positions Available | City Administrator | City of Pocahontas | 05/10/2023 - 06/30/2023 | |
| Notices | Adams Street Reconstruction | City of Carroll | 05/10/2023 - 06/07/2023 | |
| Notices | Advertisement for Bids - 2023 WITCC Rocklin Conference Center Stage | Western Iowa Tech Community College | 05/10/2023 - 06/06/2023 | |
| Positions Available | Village Manager - Village of Pingree Grove, IL | Village of Pingree Grove, IL | 05/10/2023 - 06/12/2023 | |
| Notices | Notice to Bidders: City of Ames US 69 Spot Repairs | City of Ames | 05/11/2023 - 06/07/2023 | |
| Positions Available | Power Plant Operator/Electric Groundsman | City of Estherville | 05/11/2023 - 06/15/2023 | |
| Positions Available | Custodian - Government Buildings | City of Iowa City | 05/11/2023 - 06/01/2023 | |
| Notices | Advertisement for Bids - 2023 WITCC Center for Inclusive Excellence | Western Iowa Tech Community College | 05/11/2023 - 06/06/2023 | |
| Notices | 2023 Storm Sewer Improvements, City of Cambridge, Iowa | FOX Strand | 05/12/2023 - 06/08/2023 | |
| RFP/RFQs | BRIC Project Scoping Study | City of Vinton, Iowa | 05/12/2023 - 06/02/2023 | |
| Positions Available | Chief Building Official | City of Council Bluffs | 05/12/2023 - 06/30/2023 | |
| Positions Available | Accounting Manager | City of Council Bluffs | 05/12/2023 - 06/30/2023 | |
| Positions Available | Waste Water Grade IV Operator/Supervisor | City of Cherokee | 05/12/2023 - 05/31/2023 | |
| Positions Available | Administrative Assistant, Sr | City of Cedar Rapids | 05/12/2023 - 06/09/2023 | |
| Positions Available | Police Officer | City of Norwalk | 05/12/2023 - 06/02/2023 | |
| Positions Available | Engineering Technician Trainee | City of Newton | 05/12/2023 - 05/31/2023 | |
| Positions Available | Planner | City of Ames | 05/12/2023 - 05/30/2023 | |
| Positions Available | County Administrator | Freeborn County | 05/12/2023 - 06/06/2023 | |
| Positions Available | IT Director | City of Cedar Rapids | 05/13/2023 - 06/13/2023 | |
| Positions Available | City Administrator | Marshalltown | 05/15/2023 - 06/02/2023 | |
| Positions Available | Human Resource/Risk Manager | City of Coralville | 05/15/2023 - 06/30/2023 | |
| Notices | Notice to Bidders - Parking Improvements - Pella, IA | Pella Corporation | 05/15/2023 - 06/08/2023 | |
| Positions Available | Full-Time Police Officer | City of Granger | 05/16/2023 - 06/16/2023 | |
| Notices | Charles City - 2023 Tree Removal Project - REBID | City of Charles City | 05/16/2023 - 06/05/2023 | |
| Positions Available | Administrator/Clerk | The City of Rockville - Minnesota | 05/16/2023 - 06/09/2023 | |
| Positions Available | City Administrator | Lake View | 05/16/2023 - 06/02/2023 | |
| Notices | Old Highway Road Water Main Connection Loop | City of Dubuque | 05/17/2023 - 06/14/2023 | |
| Positions Available | Horticulture Technician | City of Urbandale | 05/17/2023 - 05/29/2023 | |
| Notices | Wilton, IA - 1st Street Water Main From Liberty to Chestnut | HR Green, Inc. | 05/17/2023 - 06/21/2023 | |
| RFP/RFQs | Audit Services RFP | City of Ottumwa, IA | 05/17/2023 - 06/12/2023 | |
| Notices | Electric Underground Distribution Conversion - Phase 1 | Denver | 05/18/2023 - 06/15/2023 | |
| Notices | WDM Water Works - 00800-170-23027 - South 11th Street Water Main Replacement | West Des Moines Water Works | 05/18/2023 - 06/21/2023 | |
| Notices | Remsen - OH to UG Conversion and Mainline Circuit Improvements | Remsen Municipal Utilities | 05/18/2023 - 06/28/2023 | |
| Notices | Hawarden Furnishing Substation Steel - 7th Street Substation | City of Hawarden | 05/18/2023 - 06/07/2023 | |
| Positions Available | City Administrator - City of Waukesha, WI | City of Waukesha, WI | 05/18/2023 - 06/26/2023 | |
| Notices | Notice to Bidders - Filter 1 Media Replacement - OMWD | Oskaloosa Municipal Water Department | 05/18/2023 - 06/06/2023 | |
| Notices | Primghar - Wastewater Treatment Facility Improvements | City of Primghar | 05/18/2023 - 06/15/2023 | |
| RFP/RFQs | RFQ for Pre-Referendum and Construction Management at Risk Services | City of State Center | 05/19/2023 - 06/01/2023 | |
| Positions Available | Water Operator | City of Le Mars | 05/19/2023 - 06/09/2023 | |
| RFP/RFQs | Annual Audit | City of Albia | 05/19/2023 - 05/31/2023 | |
| Positions Available | Meter Technician | City of Waukee | 05/19/2023 - 06/06/2023 | |
| Positions Available | Assistant City Manager | City of Ames | 05/19/2023 - 06/02/2023 | |
| Notices | Milford - Furnishing Miscellaneous Electric Substation Materials - Milford Substation | Milford Municipal Utilities | 05/19/2023 - 06/13/2023 | |
| Positions Available | Water Quality Supervisor | Iowa Department of Natural Resources | 05/19/2023 - 06/02/2023 | |
| Notices | Community Center Grading Project - Pond Grading | LakeView | 05/19/2023 - 06/01/2023 | |
| Notices | 2023 Prairie Pointe Park Improvements - Rebid | City of Elkhart | 05/19/2023 - 06/15/2023 | |
| Positions Available | Information Technology Manager | City of Norwalk | 05/22/2023 - 06/23/2023 | |
| Notices | NOTICE TO BIDDERS-Altoona Public Works Entrance Driveway Project | City of Altoona | 05/22/2023 - 06/07/2023 | |
| Positions Available | Chief of Police | City of Albia | 05/22/2023 - 06/01/2023 | |
| Notices | Northeast Service Area Lift Station and Trunk Sewer Improvements | City of Norwalk | 05/22/2023 - 06/08/2023 | |
| Notices | North Street PCC Overlay | Jesup | 05/23/2023 - 06/14/2023 | |
| Positions Available | Village AdministratorWind Point (WI) | Village of Wind Point (WI) | 05/23/2023 - 06/18/2023 | |
| Positions Available | Outreach & Engagement Specialist | City of Iowa City | 05/23/2023 - 06/05/2023 | |
| Positions Available | police officer | New Hampton Police Department | 05/23/2023 - 06/16/2023 | |
| Notices | Water Systems Improvements Well No. 4 | City of Elkhart | 05/23/2023 - 06/15/2023 | |
| RFP/RFQs | City Attorney Services | City of Storm Lake | 05/24/2023 - 06/29/2023 | |
| Notices | 2023-02 Francis Sites - Hafer's Point Sewer Improvement | Iowa Great Lakes Sanitary District | 05/24/2023 - 06/14/2023 | |
| Positions Available | Chief of Police | City of Sumner Iowa | 05/24/2023 - 06/09/2023 | |
| RFP/RFQs | Swisher, IA - Salt Shed Pad | City of Swisher, IA | 05/24/2023 - 06/12/2023 | |
| Notices | City Hall Parking Lots Reconstruction Project | City of Riverdale | 05/24/2023 - 06/12/2023 | |
| Positions Available | Fire Chief, Spencer Iowa (Deadline Extended!) | City of Spencer, Iowa | 05/24/2023 - 06/17/2023 | |
| RFP/RFQs | Pacific Junction Iowa RFQ Engineering Services | City of Pacific Junction | 05/25/2023 - 06/16/2023 | |
| Notices | Cherokee Skate Park - Notice of Hearing and Letting | Cherokee | 05/25/2023 - 06/08/2023 | |
| Notices | Public Bid Notice - Mason City Fire Department Addition | City of Mason City | 05/25/2023 - 06/20/2023 | |
| Positions Available | Economic Development Specialist | City of Urbandale | 05/25/2023 - 06/08/2023 | |
| Positions Available | Parts/Data Entry Clerk - Transit | City of Iowa City | 05/25/2023 - 06/14/2023 | |
| Notices | Main Lift Station Improvements | City of Elkhart | 05/25/2023 - 06/15/2023 | |
| Notices | Water Systems Improvements Well No. 4 | City of Elkhart | 05/25/2023 - 06/20/2023 | |
| Notices | Droessler Subdivision Water Main Extension 2023, Bellevue, Iowa | Eastern Iowa Regional Utility Service Systems | 05/26/2023 - 06/16/2023 | |
| Notices | Notice of Public Hearing and Letting | City of Spirit Lake | 05/26/2023 - 06/21/2023 | |
| Positions Available | Water Operator | City of Grinnell | 05/26/2023 - 06/23/2023 | |
| Listing Type | | | | |

About Posting classifieds
Posting takes one business day. Business hours are Mon-Fri, 8 a.m.-4:30 p.m. Postings received outside these hours or on holidays will be posted the next business day. Please adjust your posting time frames accordingly.
How to post a classified
Click the Post a Classified link.
Complete the form.
Receive an email with instructions on uploading your posting. Max file size: 10MB
(No upload=no posting!)
Receive confirmation of posting; Bid Notices receive a certification document and a copy of the upload.
Posting fees
Classified posting is $140. The post is free if the posting is:
Correctly classified as Bid Notice.
For or on behalf of an Iowa League of Cities member
For or on behalf of a Community Alliance Program participant
For or on behalf of a county in Iowa
For or on behalf of a 28E with a League city member
For or on behalf of any other Iowa public entity, with League Executive Director approval.
Types of postings
We accept the following types of classified postings:
Bid Notices (Complies with 2016 changes to Code of Iowa Ch. 26.3)
For Sale
Positions Available
RFPs/RFQs
Services
Wanted
The League purges classified records regularly, typically 13 months after the posting end date.
Need to make changes?
Call us at (515) 244-7282 to say which post to remove, then repost!