In The News
Your one-stop shop for the everchanging news, events and resources impacting Iowa local government.
Want League Weekly delivered?
Each Tuesday, you will receive information city officials need to know. From training to grants, this is your most timely source of information from the League.
Latest Publications
Check out the latest publications.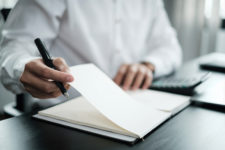 Tax Increment Financing (TIF) is a tool cities can use to enhance a wide range of development efforts. Find helpful information regarding this topic.
This publication is designed to assist cities begin their annual budget process. Learn about revenues, expenditures, legislation and other budget issues.