Budget Workshops
The annual workshops provide a review of the important factors that affect city budgets while helping attendees understand the state requirements for completing and filing the budget. The Budget Workshops are designed for city administrators, city clerks, and finance officers, but are open to all city officials.
2021 Budget Workshop Training Available
The 2021 Budget Workshops were held in November as we helped cities develop their Fiscal Year 2023 budgets. If you missed the workshops, access to recorded training sessions can be purchased.
See the full calendar
The League's event calendar includes all types of events aimed at city government officials. Check it out
Latest Publications
Check out the League's publications.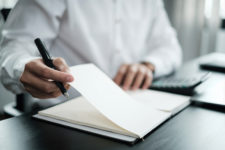 Tax Increment Financing (TIF) is a tool cities can use to enhance a wide range of development efforts. Find helpful information regarding this topic.
This publication is designed to assist cities begin their annual budget process. Learn about revenues, expenditures, legislation and other budget issues.