Resources
Find a several resource on a variety of topics relevant to city government.
Index of Iowa Laws Pertaining to Cities
An alphabetical topic reference to the Code of Iowa
Events & Workshops
Gather. Network. Learn.
Budget Workshops The annual workshops provide a review of the important factors that affect city budgets while helping attendees understand the s…
MLA is designed to help all city officials better understand their role in municipal government and how to effectively serve their community.…
Nuisance Abatement Conference Nuisance Abatement Conference Our 2022 Nuisance Abatement Conference will be held on May 18 in An…
Latest Publications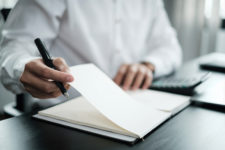 Tax Increment Financing (TIF) is a tool cities can use to enhance a wide range of development efforts. Find helpful information regarding this topic.
This publication is designed to assist cities begin their annual budget process. Learn about revenues, expenditures, legislation and other budget issues.